3-In-1 Robot Vacuum Cleaner and Mops | Lefant® M501A
Sale price Price $142.99 Regular price $158.98 Unit price / per
How do I connect to Alexa?

One Make sure that the vacuum cleaner robot is connected to the old left life app. Leave the robot on
Two Open the Amazon Alexa app and click on tips and games.
Three Look for "Smart Life" and enhance your abilities.
Four There will be a new page to start your account at Levant life, start a session, and it will show "smart connection is correct.".
Five Click discover the device and Alexa echo dot will connect to the robot vacuum cleaner.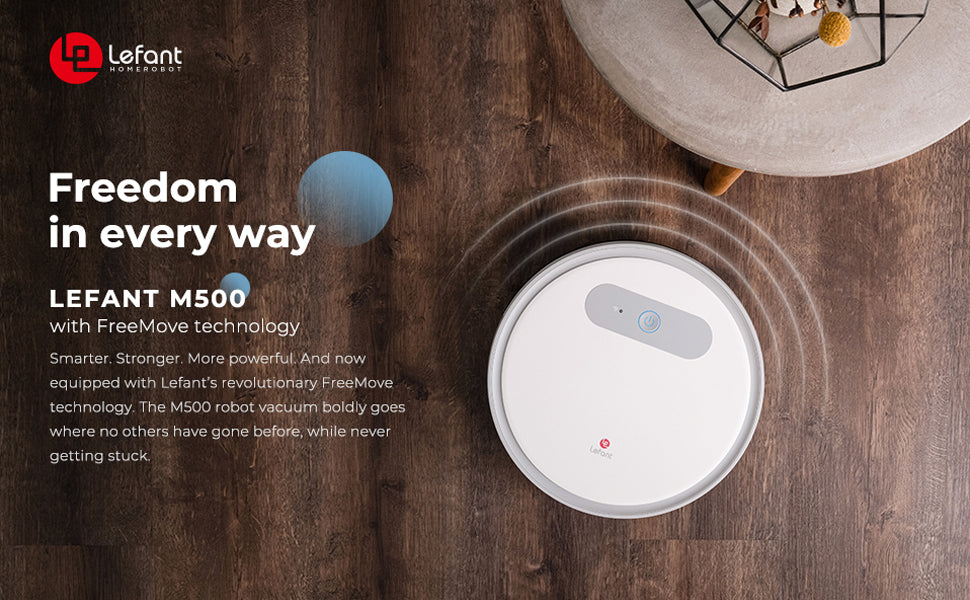 For effortless and flawless cleaning
Sit back and watch your M501-A tirelessly vacuum, sweep and mop. Get your perfect balance of speed and effective cleaning with the included Automatic, Spot and Edge cleaning modes.
Unstoppable power throughout every session
The M501-A's 2000Pa of suction power eliminates dust and dirt with minimal sound. Its 2600mAh lithium-ion battery is perfect for cleaning the average mid-sized home on a single charge.

Always to Prepared to Clean
The large Water Tank (280mL) and Dust Box (600mL) has a supersized capacity, so you no longer have to empty or refill your M500 as frequently between each cleaning.
Ready, set, clean
The M501-A automatically returns to the charging base after cleaning, or whenever its power is low. With this feature, you can rest assured its battery is always charged and ready for its next clean.
Protects your home while protecting itself
Anti-drop sensors prevent falls from stairs and ledges, while anti-collision sensors keep it from knocking and scratching your furniture. Its unique unibody enclosure makes it stronger and more durable, dramatically reducing the risk of malfunctions.
 
A clean home is always at your fingertips.
Start and schedule cleaning from the palm of your hand, with the Lefant Leife mobile app available on iOS and Android 4.0 and above. A remote control is also included in the box.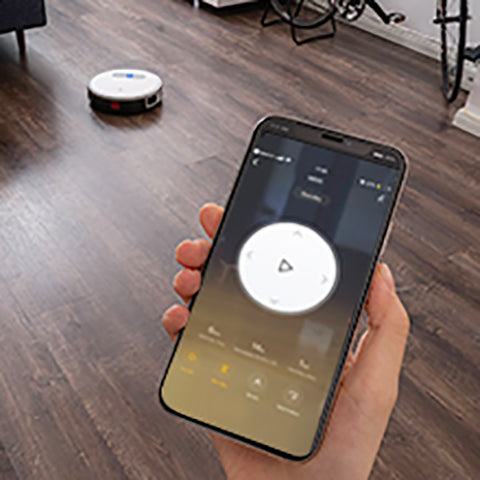 Breakthrough durability and reliability
The M501-A's unique unibody enclosure uses a seamless design that's polished and refined. But more importantly, it's stronger and more durable, significantly reducing the risk of malfunctions.
Doesn't wake the family or the neighbours
The M501-A not only takes care of pets, but also maintains the peace and quiet at home. Its minimal sound level is barely noticeable even when cleaning at maximum power.
Items Included With Lefant M201 Vacuum